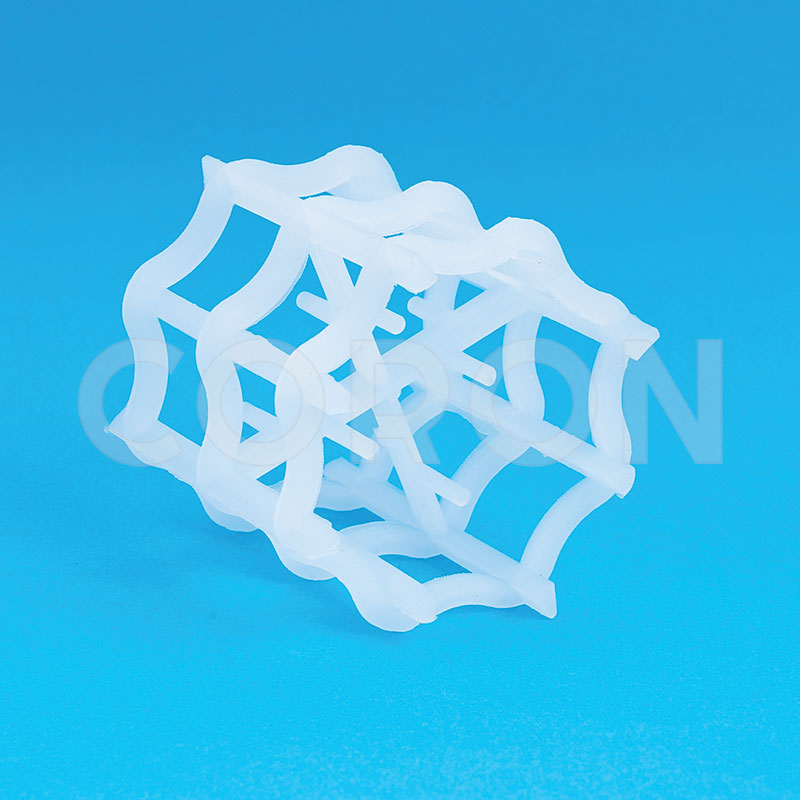 Manufacturer And Supplier
VSP Tower Packing
VSP Tower Packing has very high void ratio, low pressure drop, low mass-transfer unit height, high flooding point, uniform gas-liquid contact, small specific gravity, high efficiency of mass transfer.
VSP is designed in a way that is proportional and symmetrical in all dimensions, allowing for accurate scale-up without the risk of nesting.
They have heavy ribs for added strength, making them suitable for use in high bed heights.
Size
Surface Area
m2/m3
Pcs. Per
m3
Voidage
%
25 mm
185
48,000
93
50 mm
100
6,500
95
90 mm
78
1,150
97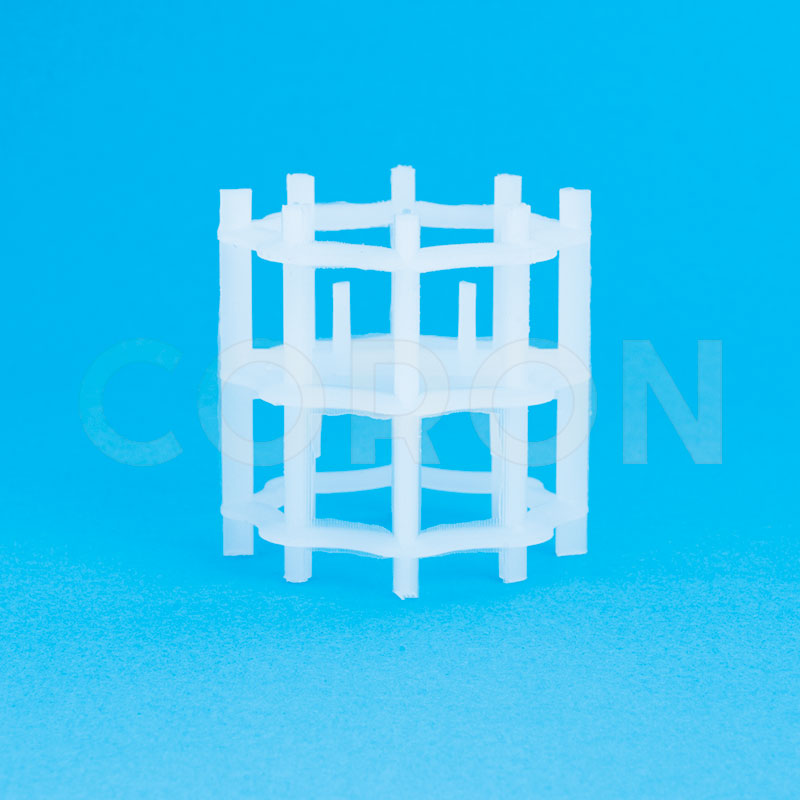 VSP Tower Packing
Application And Benifits
VSP is widely used in petroleum and chemical, alkali chloride, gas and environmental protection industries.
Their special structure makes it a big flux, low pressure drop, good anti-impaction capability.
They also have large void space, energy saving, low operation cost and east to load and unload.
Material Of Construction
PP : Polypropylene
PP-LTHA : Polypropylene - Long Term Heat Aging
GFPP : Glass Reinforced Polypropylene
PVDF : Polyvinylidene Fluoride
PVC : Polyvinyl Chloride
HDPE : High Density Poly Ethylene
CPVC : Chlorinated Polyvinyl Chloride
PFA : Perfluoroalkoxy
FEP : Fluorinated Ethylene Propylene
ETFE : Ethylene Tetrafluoroethylene
ECTFE : Ethylene Chlorotrifluoroethylele
PPS : Polyphenylene Sulfide
Note: Other Materials are available on request.