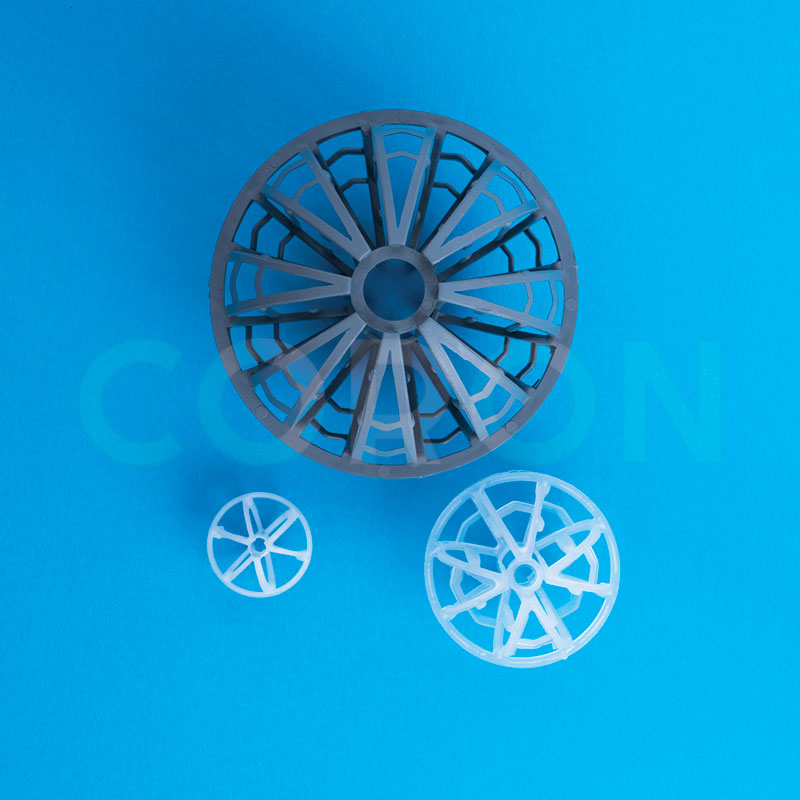 Manufacturer And Supplier
Tri-Pack Tower Packing
Tri-Packs Tower Packing is the industry standard in high-performance spherical random packing. Available in a full spectrum of thermoplastic and engineering resins, offers high mass transfer rates, excellent gas and liquid dispersion characteristics, and superior fouling resistance.
Spherical shape excels in handling and ease of installations, resists nesting and settling, and removal very easily.
Symmetrical geometry made from a unique network of ribs, struts, and drip rods yields unprecedented performance.
It has high void space, greater than packings of comparable size, and achieves superior pressure drop values.
Tri-Packs Tower Packing has a high active surface area, exposing all of its surface areas to be fully wetted during a column operation.
Size
Surface Area
m2/m3
Voidage
%
Pcs. Per
m3
Packing
Factor F
1"
278
90
81,000
28
2"
157
93.5
12,500
16
3.5"
124
95
1,600
12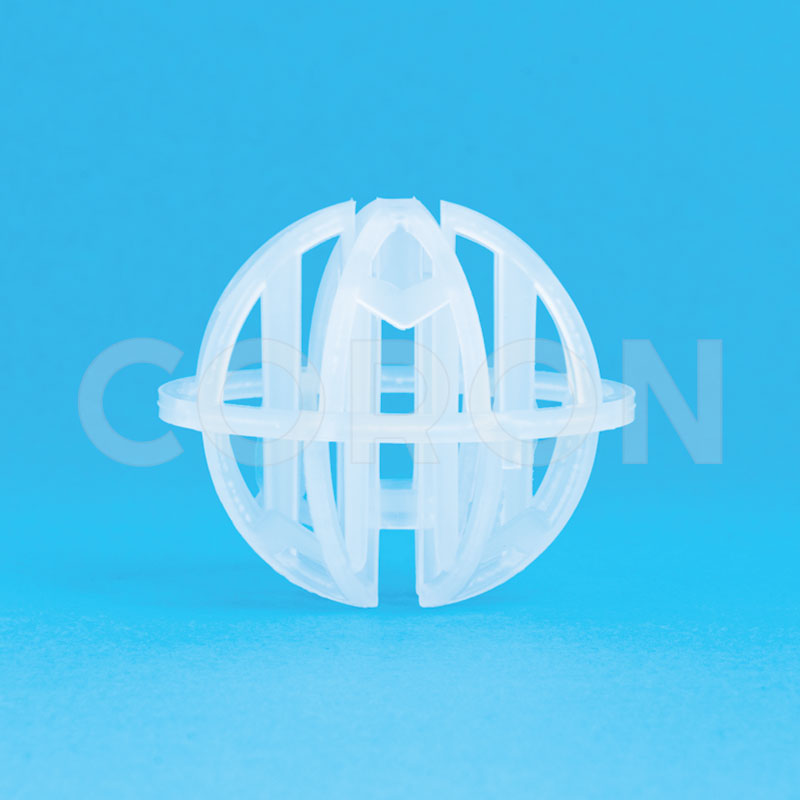 Tri-Pack Tower Packing
Application And Benifits
Tri-Packs are used for stripping, de-gasifier, scrubbing process, water treatment process, liquid extraction, gas & liquid separation process.
Highest Mass and/or Heat Transfer.
Extremely Low-Pressure Drop.
Resists plugging, nesting and wall channeling.
Highest flooding point and lowest wetting point.
Even Gas & Liquid distribution.
No interlocking or meshing.
Used as a Mist Eliminator.
Material Of Construction
PP : Polypropylene
PP-LTHA : Polypropylene - Long Term Heat Aging
GFPP : Glass Reinforced Polypropylene
PVDF : Polyvinylidene Fluoride
PVC : Polyvinyl Chloride
HDPE : High Density Poly Ethylene
CPVC : Chlorinated Polyvinyl Chloride
PFA : Perfluoroalkoxy
FEP : Fluorinated Ethylene Propylene
ETFE : Ethylene Tetrafluoroethylene
ECTFE : Ethylene Chlorotrifluoroethylele
PPS : Polyphenylene Sulfide
Note: Other Materials are available on request.