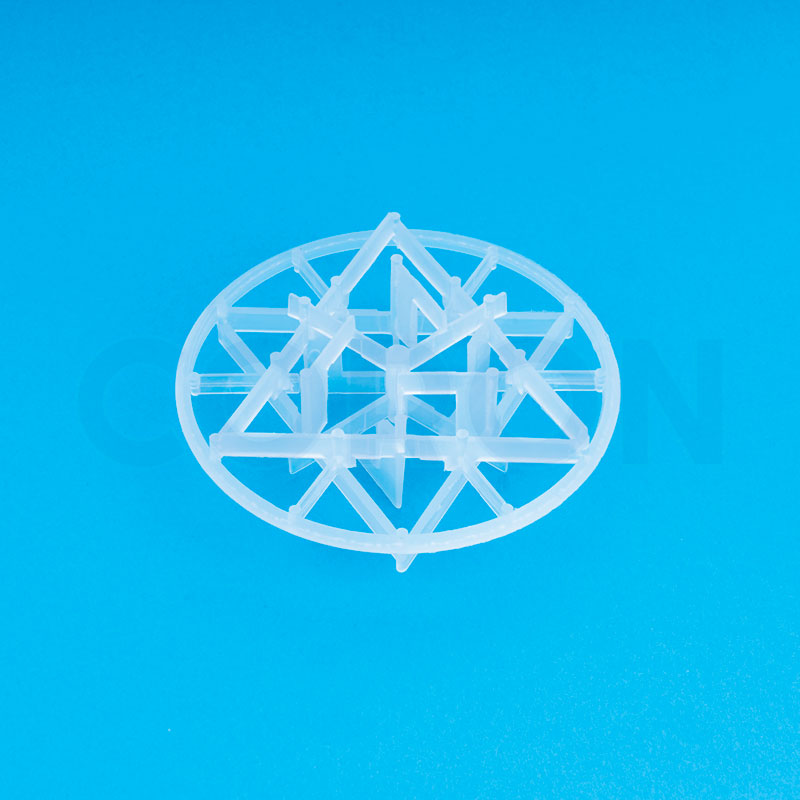 Manufacturer And Supplier
Star Flake Tower Packing
Star Flake Tower Packing is a high-performance random packing that provides a low-pressure drop to help reduce energy costs.
Star pack random packing offers a unique combination of superior separation efficiency and high capacity.
Due to its distinctive structure, it is also extraordinarily robust and resilient.
Size
D x H x T
Surface Area
m2/m3
Voidage
%
Pcs. Per
m3
95 mm x 34 mm x 1.5 mm
93
97
4900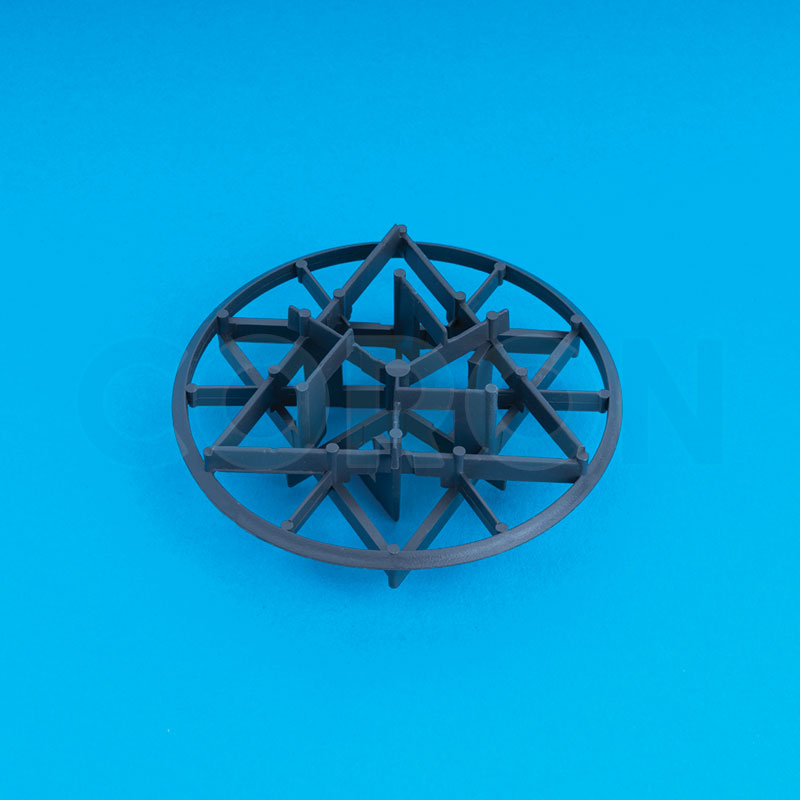 Star Flake Tower Packing
Application And Benifits
Star Flake Tower Packings are mainly used in Large Odour and Fume Scrubbers, NOx & HCl Scrubbing Towers, Stripping Towers.
It is also widely used in petroleum and chemical, alkali chloride, gas and environmental protection industries.
They are also used in Stripping towers for the removal of Volatile Organic Compounds from the Ground Water.
Exceptional wetting properties permits large variation in liquid flow rates.
High gas flows and High liquid irrigation rate with exceptionally low pressure drop.
Low pressure drops facilitate smaller fans and lower power consumption.
Material Of Construction
PP : Polypropylene
PP-LTHA : Polypropylene - Long Term Heat Aging
GFPP : Glass Reinforced Polypropylene
PVDF : Polyvinylidene Fluoride
PVC : Polyvinyl Chloride
HDPE : High Density Poly Ethylene
CPVC : Chlorinated Polyvinyl Chloride
PFA : Perfluoroalkoxy
FEP : Fluorinated Ethylene Propylene
ETFE : Ethylene Tetrafluoroethylene
ECTFE : Ethylene Chlorotrifluoroethylele
PPS : Polyphenylene Sulfide
Note: Other Materials are available on request.