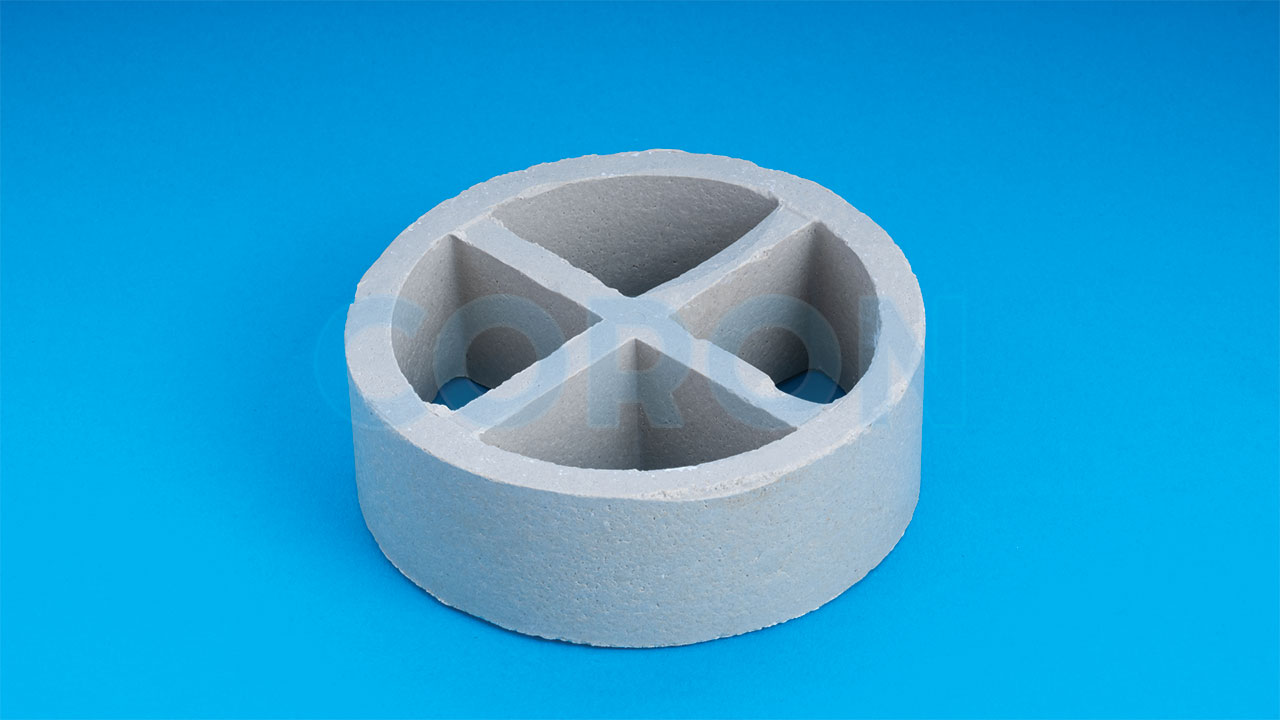 Manufacturer And Supplier
Ceramic Partition Rings
Ceramic Partition Rings are basically Raschig Rings with partitions but they are not equal in height and diameter.
The diameter of the ring is larger than its height.
These rings are available in 2 & 4 Partitions according to your requirement. This type of packing increases the surface and enhances the transfer efficiency.
Chemical Properties Of Ceramic
| | | | |
| --- | --- | --- | --- |
| Sio2 + Al2o3 | >92% | CaO | <1.0% |
| Si02 | >76% | MgO | <0.5% |
| Al2O3 | >17% | K20 + Na2O | <3.5% |
| Fe2o3 | <1.0% | Other | <1% |
Physical Properties Of Ceramic
Water Absorption
<0.5%
Moh's Hardness
>6.5 scale
Porosity
<1.0%
Acid Resistance
>85%
Maximum Operating Temperature
1200°C