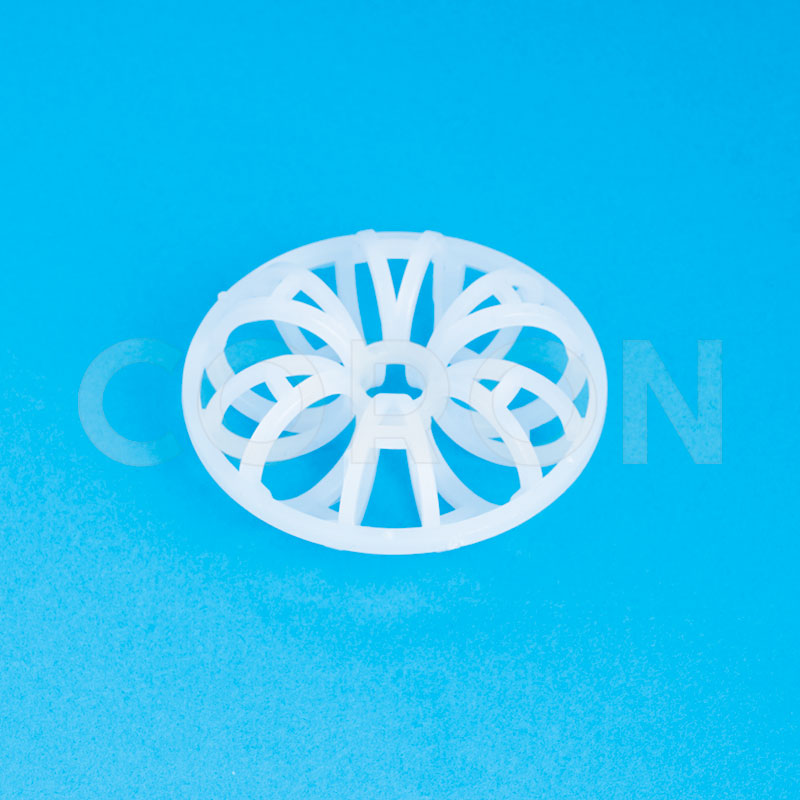 Manufacturer And Supplier
Tellerette Tower Packing
Tellerette Tower Packing has more open area and low-pressure drop. As it has low pressure drop it offers high efficiency of scrubbing.
For retrofitting purposes, with towers requiring higher gas removal efficiency, increased capacity, or both, tellerette packing would be ideal to use.
Tellerette has the full advantage of low pressure, energy, and efficient mass transfer.
Tellerette provides efficient removal of pollutants while at the same time decreasing operating costs.
Size
Diameter mm
X
Height mm
Surface For
m2/m3
Voidage
%
Pcs. Per
m3
Packing
Factor F
S
51 x 19
185
88
25,000
36
M
73 x 27.5
127
89
8,000
18
L
95 x 37
102
90
3,600
13
LL
145 x 48
65
95
1,100
04
2K
80 x 32
92
95
7,000
11
3K
105 x 56
72
96
1,650
09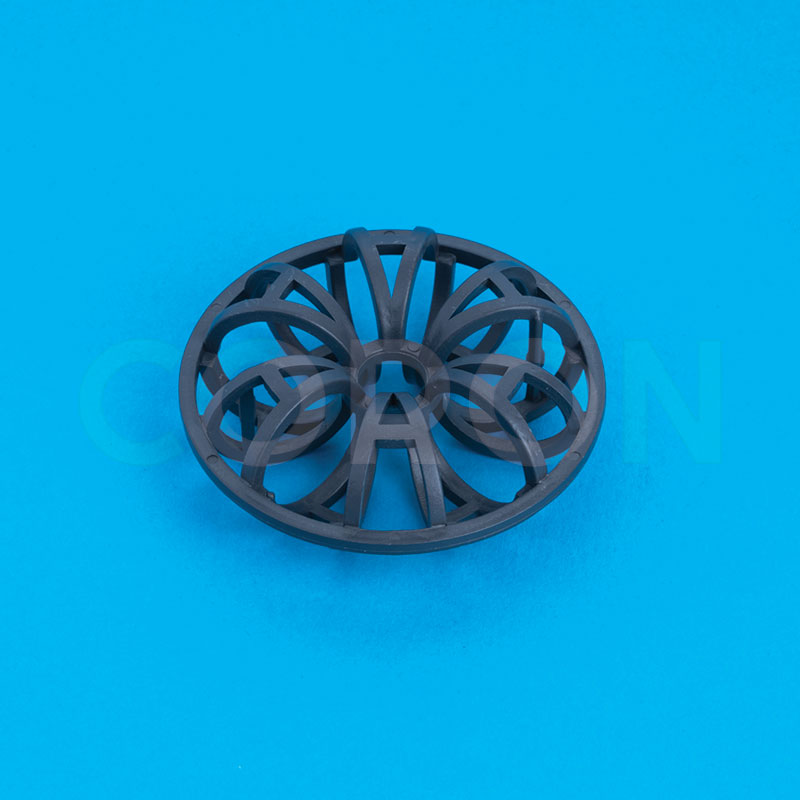 Tellerette Tower Packing
Application And Benifits
Tellerette packing media works by collecting liquid through inertial impaction. Then at countless holdup point appearing in inertial form, droplets will exist.
On each fallen droplets, it will strike the next tellerette packing element and bursts which will cause fresh surface to be exposed to gas.
Tellerette has greater capacity of gas flow which permits the use of smaller diameter columns.
Retrofiting is available for existing towers to achieve improved efficiency and higher capacity.
Operating cost can be reduced as it provides low pressure drop.
Fouling can be minimized due to its design which has high open area.
Material Of Construction
PP : Polypropylene
PP-LTHA : Polypropylene - Long Term Heat Aging
GFPP : Glass Reinforced Polypropylene
PVDF : Polyvinylidene Fluoride
PVC : Polyvinyl Chloride
HDPE : High Density Poly Ethylene
CPVC : Chlorinated Polyvinyl Chloride
PFA : Perfluoroalkoxy
FEP : Fluorinated Ethylene Propylene
ETFE : Ethylene Tetrafluoroethylene
ECTFE : Ethylene Chlorotrifluoroethylele
PPS : Polyphenylene Sulfide
Note: Other Materials are available on request.