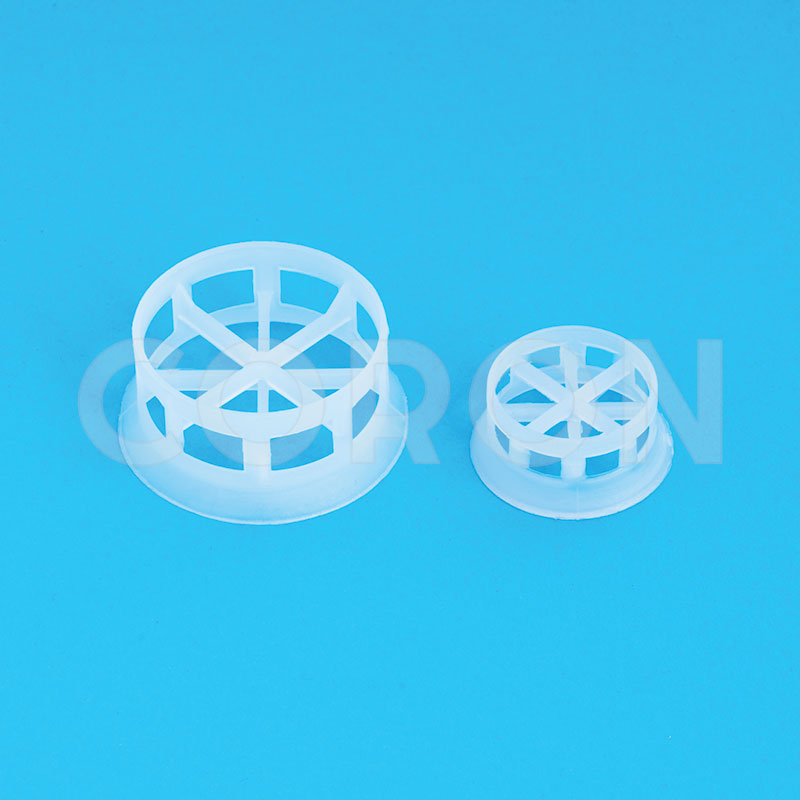 Manufacturer And Supplier
Plastic Cascade Mini Ring
Plastic Cascade Mini Ring (CMR) is a type of high-performance plastic random packing.
Its vertical axis orientation allows more fluids to pass through the cylinder.
As solids are easily washed away by fluids, CMR has good fouling resistance.
It is a product specifically designed for reducing pressure drop and increase plant capacity.
Type
Surface Area
m2/m3
Voidage
%
Pcs. Per
m3
Packing
Factor F
#1"
250
92
70,000
32
#1A
140
95
26,500
30
#2A
115
96
7,000
18
#3A
90
96.5
4,500
12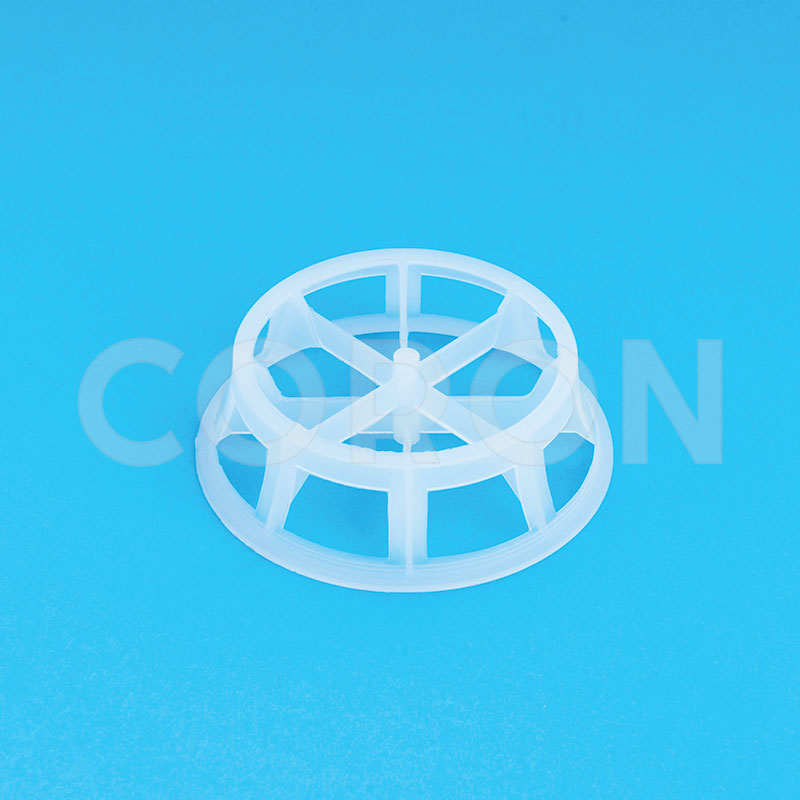 Plastic Cascade Mini Ring
Application And Benifits
Cascade Mini Ring (CMR) is widely used in absorption, extraction, scrubbing, stripping and heat transfer applications.
Cascade Mini Ring (CMR) is generally used in desulfurization & decarbonization.
Cascade Mini Ring (CMR) supports high transfer rates, excellent gas and liquid dispersion characteristics and good fouling resistance.
High capacity and low pressure drop with high mechanical strength that allows use in deep beds.
Smaller design offers excellent structural integrity, reducing the risk of deformation in high-capacity towers.
Low packing factor permits increased hydraulic capacity.
Material Of Construction
PP : Polypropylene
PP-LTHA : Polypropylene - Long Term Heat Aging
GFPP : Glass Reinforced Polypropylene
PVDF : Polyvinylidene Fluoride
PVC : Polyvinyl Chloride
HDPE : High Density Poly Ethylene
CPVC : Chlorinated Polyvinyl Chloride
PFA : Perfluoroalkoxy
FEP : Fluorinated Ethylene Propylene
ETFE : Ethylene Tetrafluoroethylene
ECTFE : Ethylene Chlorotrifluoroethylele
PPS : Polyphenylene Sulfide
Note: Other Materials are available on request.