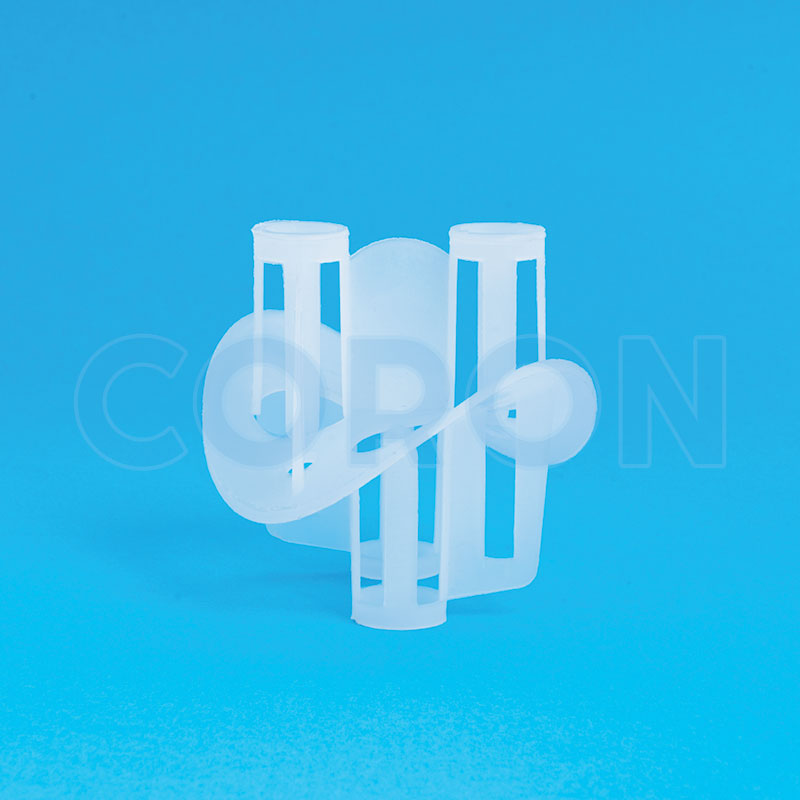 Manufacturer And Supplier
Helix Packing Ring
Helix Packing Ring is a very unique shaped random packing suitable for heavy liquids and gas flows.
This high-performance random packing offers an extra-large surface area that delivers lower pressure drops, low weights and high contacting efficiency.
Helix Packing Ring has a high void ratio, low pressure drops, low mass-transfer unit height, high flooding point, uniform gas-liquid contact, and high efficiency of mass transfer.
Size
Surface Area
m2/m3
Pcs. Per
m3
Voidage
%
50 mm
107
8000
94
76 mm
75
3420
95
100 mm
55
1850
96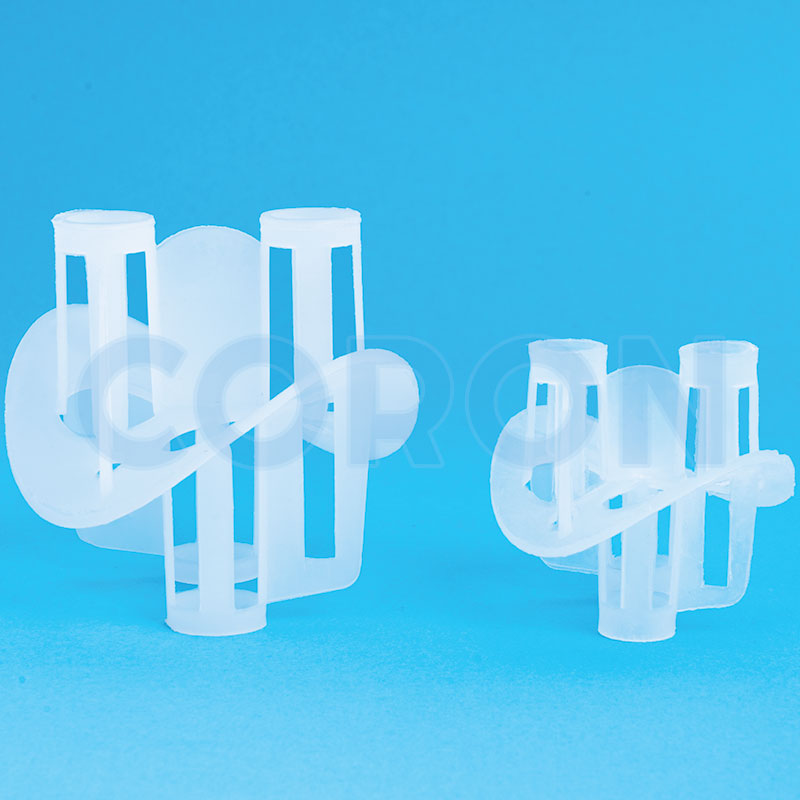 Helix Packing Ring
Application And Benifits
Helix Packing Ring is mainly used in volatile gas stripping, water degasifying and scrubbing atmospheric pollutants from waste gas.
They are also used in Gas Absorption, Acidic gas desorption system, Washing, Fertilizer Production.
Due to its unique shape, it provides high flooding and minimizes pressure drop while retaining a large surface area to maximize gas-liquid contact.
Helix is designed in a way that is very easy to install without risking damage to the tower.
It is also very convenient for cleaning, reducing downtime when maintenance is required.
Material Of Construction
PP : Polypropylene
PP-LTHA : Polypropylene - Long Term Heat Aging
GFPP : Glass Reinforced Polypropylene
PVDF : Polyvinylidene Fluoride
PVC : Polyvinyl Chloride
HDPE : High Density Poly Ethylene
CPVC : Chlorinated Polyvinyl Chloride
PFA : Perfluoroalkoxy
FEP : Fluorinated Ethylene Propylene
ETFE : Ethylene Tetrafluoroethylene
ECTFE : Ethylene Chlorotrifluoroethylele
PPS : Polyphenylene Sulfide
Note: Other Materials are available on request.